Welcome to Pennys Goldens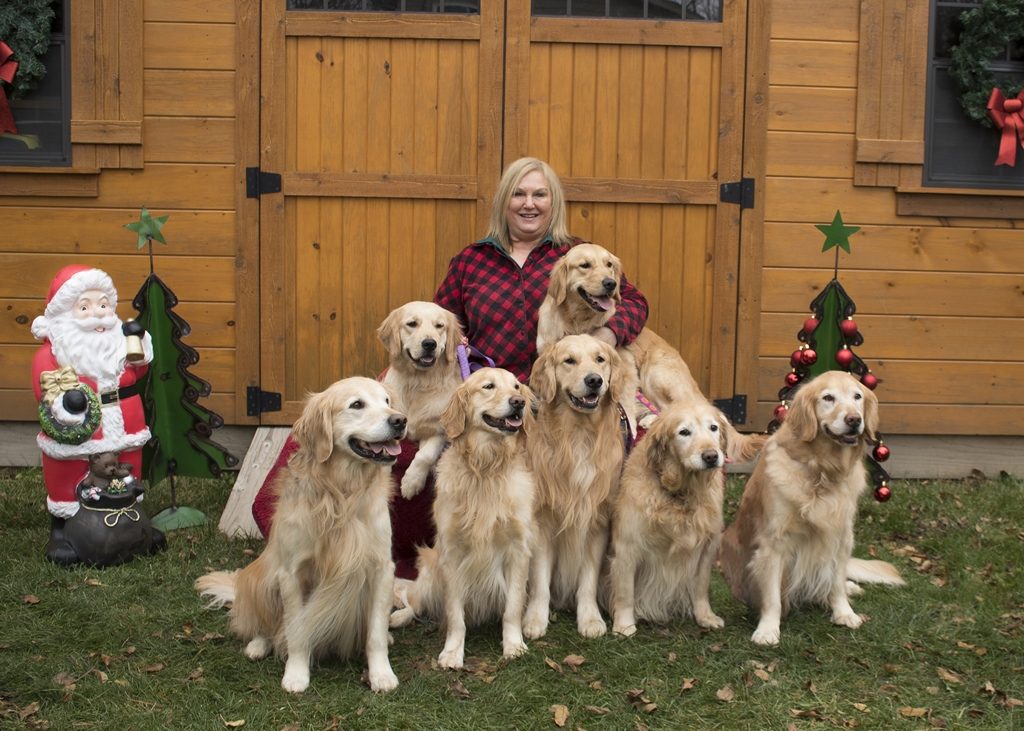 We've raised Golden Retrievers for over 20 years.
As a true lover of Golden Retrievers I am a small hobby breeder that strives to improve the breed .  I am involved with our local All Breed Club, Toledo Kennel Club where I teach STAR puppy class. I have been President of the Golden Retriever Club of Greater Toledo for several years where I have also served as  Co-Chair of our Golden Specialty for several years .  I am also a member of Therapy Dogs International and my Golden's visit hospitals, libraries, and other facilities.
Many of our Dogs have Conformation and Obedience titles but  most important is they're wonderful companions and make good pets.  All our parents/ dogs are health tested with normal / exceptional clearances Our puppies / dogs our raised and live in our home.
After our puppies are born we expose them  to a variety of experience s in preparation to enter their forever homes.
Take a look around! You may find your new best friend.